Does INFINITI Have Electric Cars?

Concept images shown. Vehicles not yet available.
INFINITI does not currently have any electric vehicles or hybrid cars for sale, but you'll soon be able to preorder a new INFINITI EV or hybrid that has everything you need and more. INFINITI has concept vehicles and future EVs coming soon, so you can reserve a new INFINITI electric car shortly at our INFINITI dealer near Fairfield. The INFINITI Qs Inspiration and INFINITI QX Inspiration electric models are concepts that epitomize the vision for the future of INFINITI EVs. From when INFINITI EVs will be available to how to charge an INFINITI electric car, we'll always be here to answer your questions at George Harte INFINITI.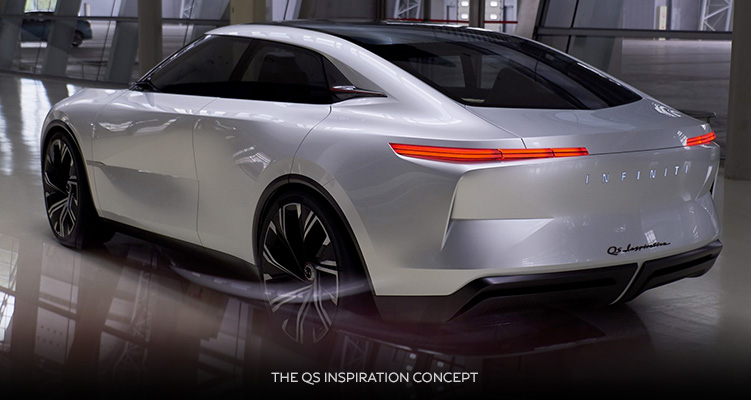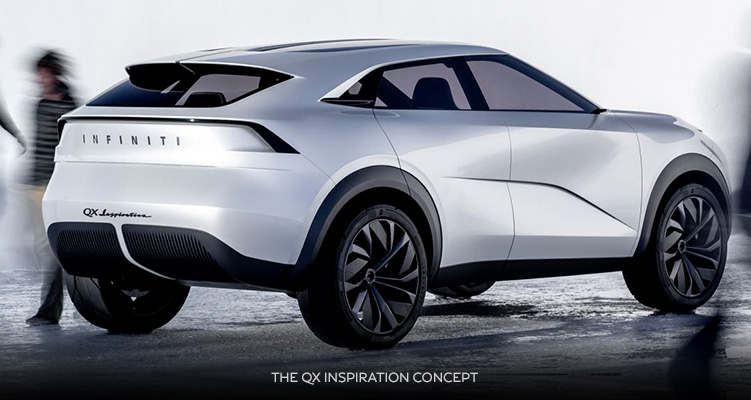 Concept images shown. Vehicles not yet available.
Which INFINITI Models Are Hybrid?
None of the current new INFINITI models are hybrid cars, although there are many fuel-efficient INFINITI models in the lineup at our Connecticut INFINITI dealer. New INFINITI electric cars and hybrid vehicles will be released soon, so you can prepare for the future with our INFINITI financing experts. We'll guide you through EV tax incentives, how to reserve INFINITI electric cars and so much more. If you're interested in reviewing the new INFINITI QX55 mpg ratings or Q50 gas mileage, feel free to speak with our team about the fuel-efficient cars currently for sale at our local INFINITI dealer.